What was the 2nd Open Challenge like?
In December 2021, the second Dinapsis Open Challenge , focused on extreme weather events, optimisation of water consumption and wastewater management, took place in the Region of Murcia. A total of 28 participants offered their solutions, of which only five reached the final phase, where they presented their projects before a panel of judges. The two winners will be able to develop their pilots.
Would you like to hear their proposals?
Find out more about the winners
Specialist in generating flexible and scalable IoT solutions for smart cities based on data collection.
Its intelligent irrigation management solution is based on the integration of meteorological and morphological data on vegetation to optimise irrigation and reduce water consumption by up to 40%.
Weather radars have good spatial coverage but average reliability, while rain gauges are more reliable but lack extensive coverage.
WDNA has developed a technology to provide a new source of highly reliable and comprehensive weather observation, which allows more accurate prediction of extreme events.
¿What is DINAPSIS Open Challenge?
DINAPSIS Open Challenge is an open innovation program that seeks to connect entrepreneurs and start-ups with the territory's innovation ecosystem, including public authorities, associations and companies, both large and small.
This third edition will be held at Dinapsis Costa Blanca with the aim of strengthening the innovation ecosystem in the Benidorm and Alicante area. The towns and cities in this area have many needs in terms of sustainability, tourism, green areas and actions for the 2030 Agenda, so in this call we are looking for start-ups who operate within the following subject areas: green infrastructures, urban resilience, tourist flows and nature-based solutions.
Our main objective is to find start-ups capable of solving the challenges posed and carry out a subsequent pilot test that allows us to draw conclusions for future implementation.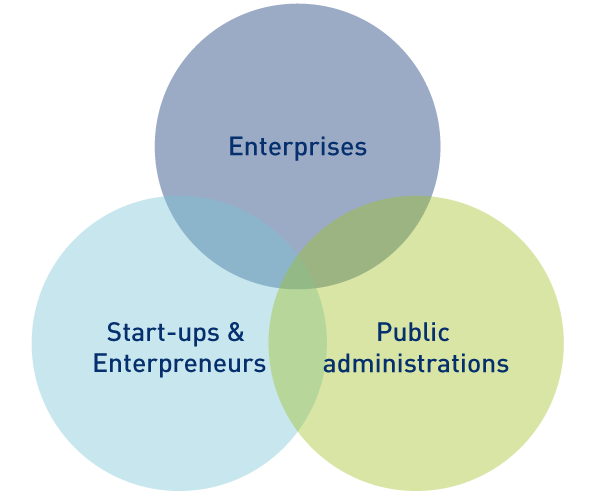 CHALLENGE 1: Green infrastructures sustainable management
We are looking for solutions that facilitate sustainable management of green infrastructures:
Predictive cleaning and maintenance management
Management of green garden pruning waste
Management of seaweed waste on beaches
Mosquito and/or insect management

CHALLENGE 2: Urban resilience to climate change
We are looking for solutions that help improve urban resilience to climate change and its consequences in cities:
Heat island
Environmental quality of the air and water
Dispersal and management of run-off

CHALLENGE 3: Management of tourist flows
We are looking for solutions to manage the growing increase of tourism in cities:
Capacity control
Inflow control
Mobility studies

CHALLENGE 4: Nature-based solutions (NBS)
We are looking for solutions for NBS management and integration:
Monitoring platforms
Data and infrastructure digitisation and management
Integration with other applications
Start-ups in Spain or abroad
Proposals that draw solutions to the challenges
Proposals that offer a technological solution
Visibility of your solution among the technical and business managers of Dinapsis' innovation and entrepreneurship community.
Possibility of carrying out a proof of concept or pilot with one of the sector's players.
The top 5 will present their solution before a committee of experts and potential customers, users and government representatives.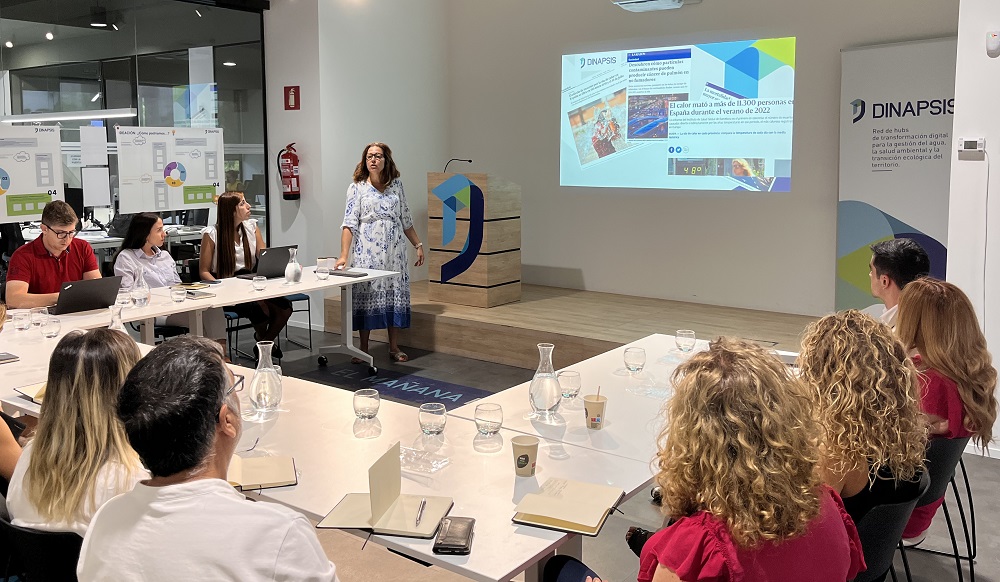 Click on the REGISTER button.
It will redirect you to a Google Forms.
Fill in the form (you can do this over several days as the information will be saved).
Try to be as specific as possible and answer exactly what we ask.
The estimated time to complete the form is approximately 15 minutes.
Learn more about the phases
¡Demo Day: 28th November!